Welcome to Let's Do It!
We create high quality computer training manuals. Our manuals are extremely user-friendly and will help you to successfully prepare for your exams.

We're passionate about helping IT students to obtain a suitable IT qualification and become skilled computer users.

We have many returning customers that got to know and trust us as a professional and solid partner. Join the many satisfied Let's Do It! clients and learn why we have been in business for so long.
CLICK HERE TO CONTACT OUR SALES TEAM!
Need computer training manuals you can count on? Look no further!
Let's Do It! provides training material which suits both trainers and and students. It will help you to successfuly prepare for your exams.
Why choose us?
Our manuals are linked to SAQA qualifications and the ICDL manuals are accredited by ICDL.

Our manuals are developed, written and produced by people with excellent applicable qualifications and who also have extensive practical experience in presenting courses.

All our manuals has integrated exercises to help students prepare for the tests, all these templates can be downloaded from our download page on our website, or the download link is supplied in front of all the books that will divert you directly to the download page to get the templates needed for the exercise in the books…

The sensible pricing of our manuals ensures that it remains affordable while guaranteeing superior quality.

The excellent quality of our products.

We can customise manuals to match the needs of a client. Contact us to discuss options.

You can order any of our products online using our convenient order form.

The people oriented service by efficient, friendly and knowledgeable staff who are always willing to walk the extra mile.
Endless Possibilities for people with computer skills!
As time passes, the importance of computer literacy continually increases, as it is a key aspect to helping businesses, schools, and people (in general), equip themselves for the future. While the world continues to advance with smarter, faster technology, the need to be computer literate becomes more imperative.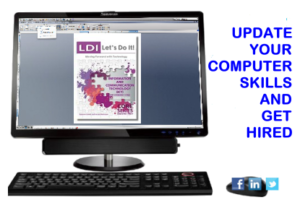 Computer literacy

.
It has become imperative to know basic computer skills to survive in the world. Advancing computer literacy skills will lead to greater job opportunities. Our SAQA computer training manuals can assist you to acquire the necessary qualifications.
SHOW ME YOUR SAQA MANUALS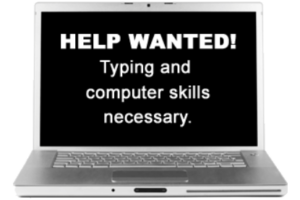 International Computer Driving License

The ICDL programme defines the skills and competencies necessary to use a computer and common computer applications. Candidates take tests in the modules which are most relevant to their educational and professional requirements.
SHOW ME YOUR ICDL MANUALS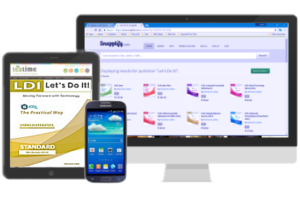 Digital publications (eBooks)

.
More and more people now prefer to access their books, newspapers and magazines on computers or mobile devices. Digital Publishing is convenient, environmentally friendly and cost effective. That is why Let's Do It! have chosen to also make our manuals available as digital publications (eBooks).
TELL ME MORE ABOUT YOUR EBOOKS
Users Reviews:
Join the the many Satisfied Users of Let's Do It! manuals and see why they love it so much!
"Let's Do It's material is AWESOME. Out of all the Colleges that I have provided training for, Lets Do It's training material is by far the BEST. The learners that I have had the privilege of training with Lets Do It's material have ALL given such great feedback about how user friendly the training manual is and how much they enjoyed completing the activities for the course. They all agree that what they learned from the training material they will be able to apply at the work place because it is easy to remember what they were taught."
Marijke Vermaat
Computer skills enable people of all ages to understand and use technology to improve their personal and professional lives. Our user-friendly training manuals can help you to achieve your goals.
Tell me more about your products